CG University MDS OMFS Paper I. Below is the list of Questions asked in CG Health University Paper I of OMFS exam. The exam was previously scheduled on 3rd April and postponed due to covid and later conducted on 4th August 2021.
CG University MDS OMFS Paper I 2021
Trigeminal Neuralgia
Conscious Sedation
Cavernous Sinus Thrombosis
Surgical Anatomy of Orbit
Shock
Course of Facial Nerve
Fluid Electrolyte Balance
Biopsy
Wound Healing
Corticosteroids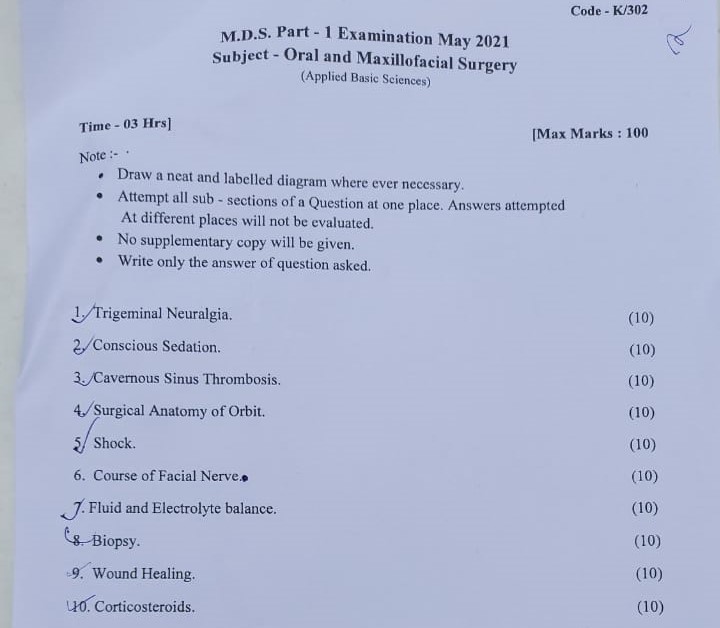 ---
To check out previous years oral and maxillofacial surgery 2022 paper I click here.
Last updated on December 4th, 2022 at 12:43