As you might be aware Round 1 is now over. Check out here https://dentalpockets.com/blog/all-india-counselling-round-i-results-announced/ In continuation, Round 2 has now started.
All India counselling has started on https://mcc.nic.in. Those who are interested in Second Round should apply before 9th June.
New Registration as well as Re-Choice Filling is now available to those who didn't get a seat alloted in Round 1 or Resigned from the Seat of Round 1 result.
Round 2 of All India Counselling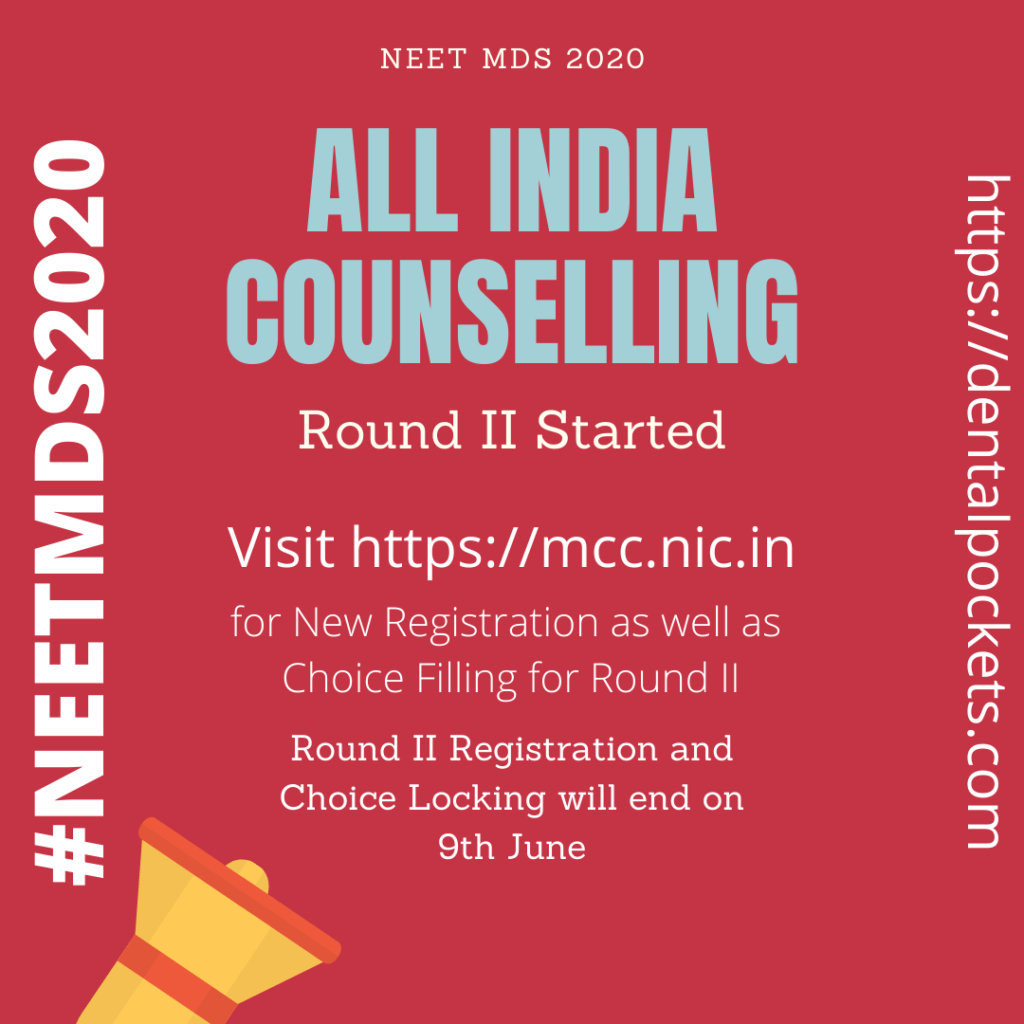 Here is an outline of the notice
(i) Results of Round II All India counselling to be announced on or before 12 June 2020.
(ii) Reporting either Physical or Online will be from 12 June to 18 June 2020.