In this article let me explain the steps to be taken to download allotment letter for All India Counselling. Please note that for Round 1 and Round 2 the process will be the same.
As you all know Round 1 was resumed a few days back, you can read more about it here and the results were also announced, more about it here. So the next step to All India Counselling is to apply for colleges which was alloted to you in the results.
Steps to be taken to download Allotment Letter for All India Counselling
Below are the steps to follow to get the allotment letter which is one of the document required in the list of documents needed while applying either Physically or Online.
Visit

mcc.nic.in

Click on PG Medical Counselling
Click on Allotment Letter Round 1
Select Stream as Dental
In the roll number field Enter your Roll Number
Enter Date of Birth in DD-MM-YYYY format in Date of Birth field
Enter the Captcha shown and
Press Submit
Steps with images to download Allotment Letter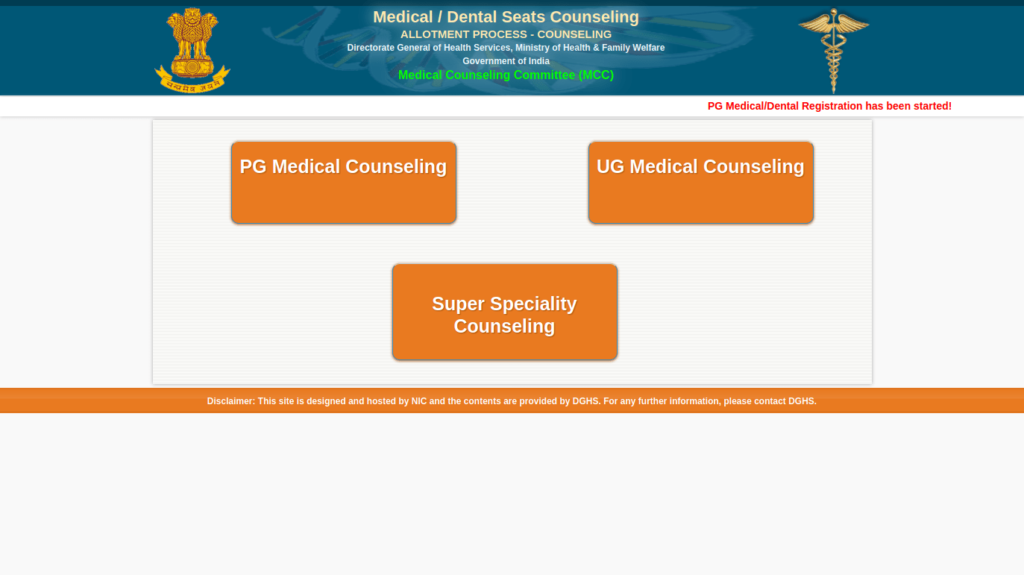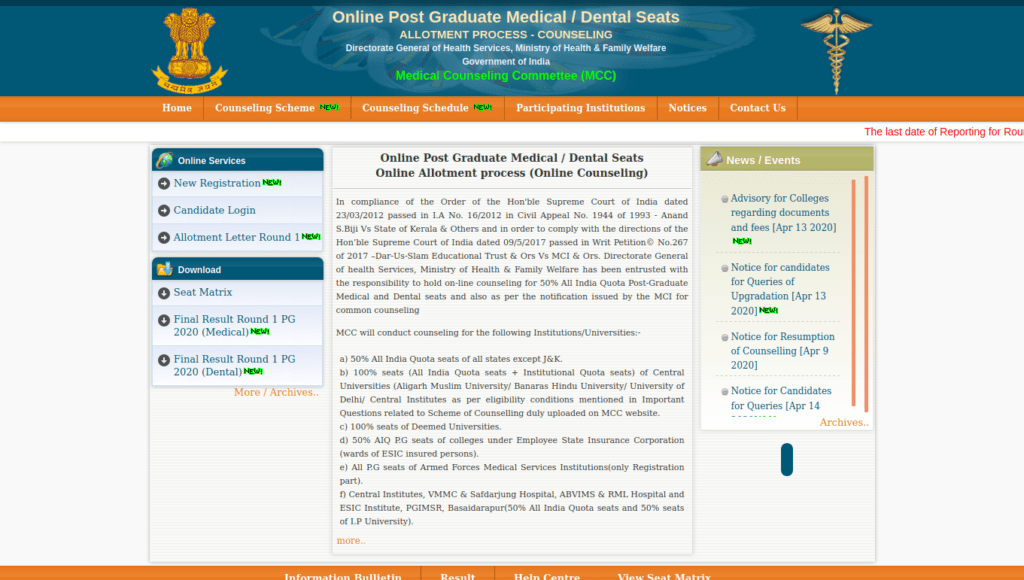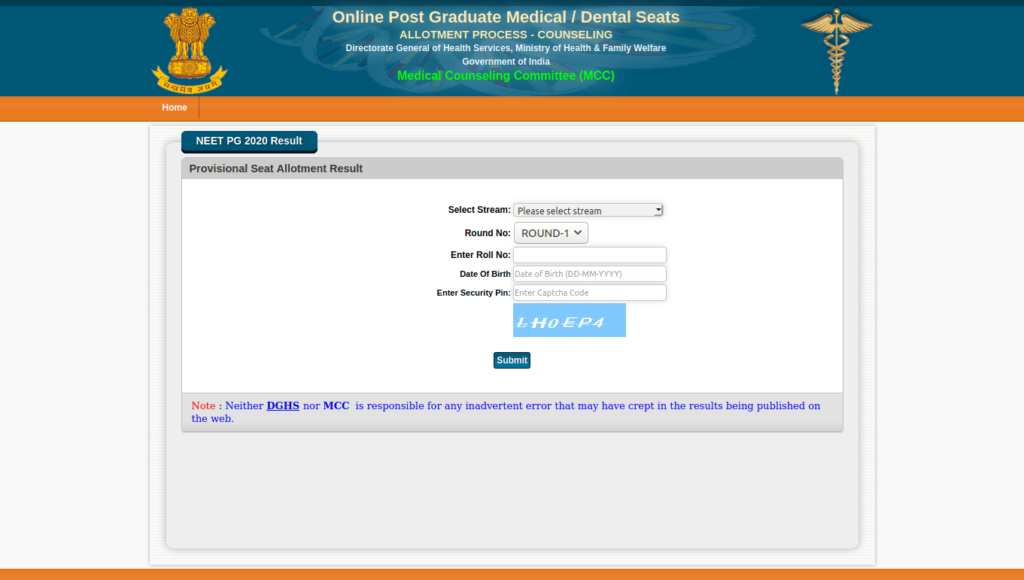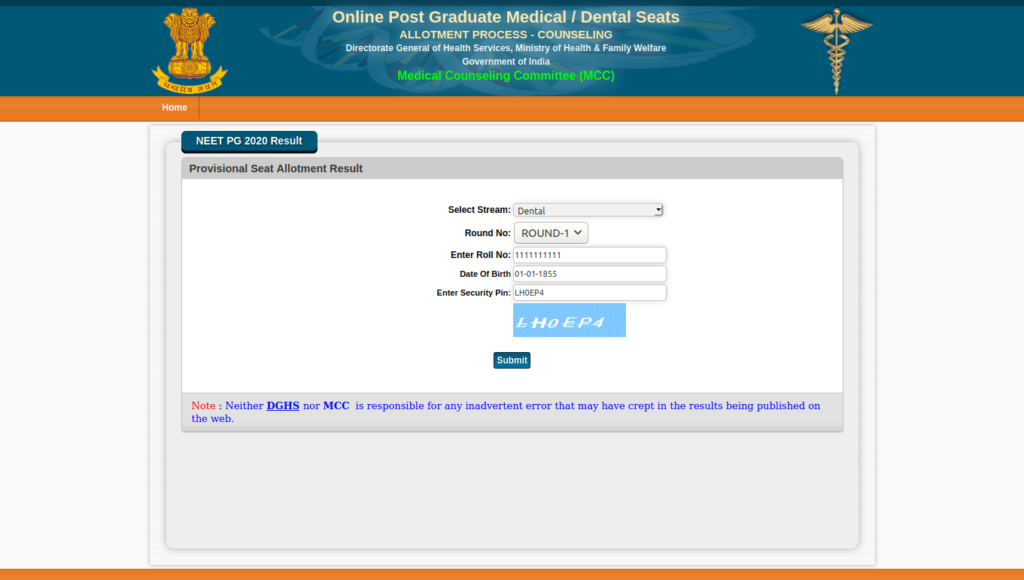 Step 5. You should get a PDF with the details.
If you see something like image below

It means you haven't been alloted a seat yet. You'll have to wait for Round 1 to finish and re select choices and apply for Round 2.
https://mcc.nic.in/PGCounselling/Documents/Extended-SchedulePG2020.pdf

According to this notice, the last date to report to the alloted college either Physical/Online is extended up to 24th April 2020.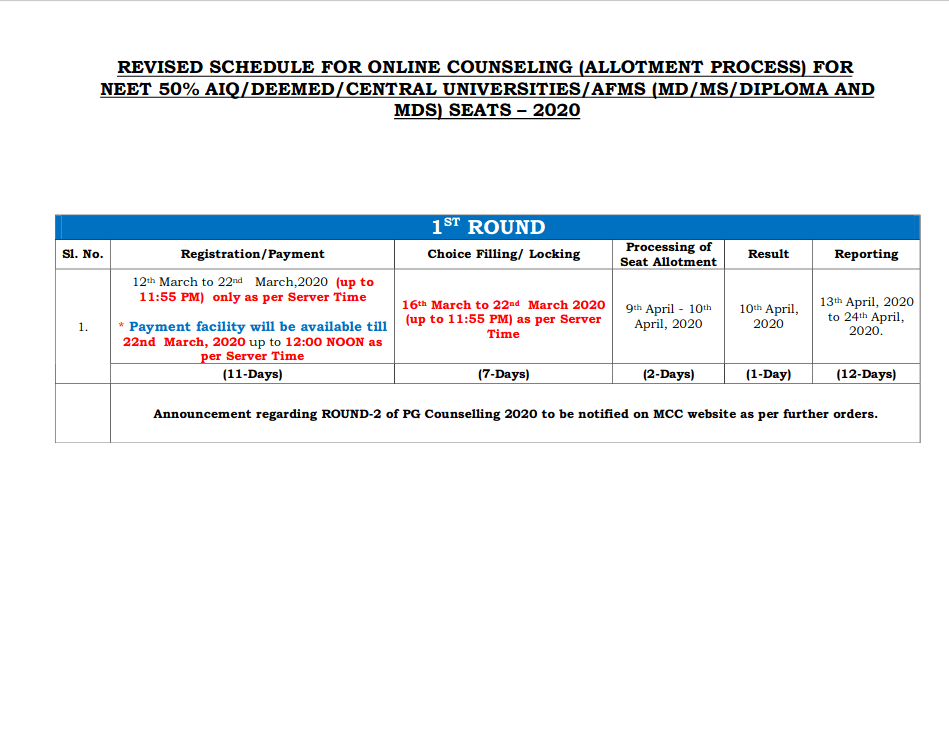 If you have any questions regarding Allotment Letter for All India Counselling, leave in the comments below and I'll try my best to answer your queries with proper proof.